Welcome to my website - Diana Sames here!
I love beach living, Do you?
I grew up on the beaches along the east coast of Australia and have since lived and travelled to many beaches around the world. My husband and 2 boys moved from Australia to Northern California and several years ago to the Island of St. PETE BEACH, Florida where we enjoy Beach living. St Pete Beach and Pass A Grille are at the most southern barrier island beach of Pinellas county.
I am a Real Estate Consultant delivering "Fair Dinkum" world class service to those we are referred to me by people who already know and trust me. Referrals are the life blood of my business as I would love to help you through the proceess ....GET A HANDLE ON THIS EXCITING BUYERS MARKET.
From small Waterfront Condos for winter retreats to Luxury Gulf front homes. My Specialty AREA is the southern Beaches of Pinellas county.
Selling Real Estate is a natural progression of my desire to help people enjoy Beach Living with me. I look forward to serving you and helping you find a florida beach home or help you find someone to buy your beach home!
Don't keep this site and me a secret, OK?
My local areas include the beaches and the bay way islands of Pass a Grille, Tierra Verde, Bay way Isles, St Pete Beach, Treasure Island, Paradise Isle, Isle of Capri,Isle of palms, Causeway isles, Maidera Beach and sometimes the beaches to Clearwater. Behind the beaches Seminole, Largo, Pinellas Point, Pasadena. We are also very proud of of our Down Town Waterfront city of S. Petersburg where Luxury High rise Condos abound. Check out the aerial views page! Condominiums include - Isla Del Sol, Bacopa Bay, Dolphin Cay, Marina bay, Silver Sands, Casa De Playa, and many more.
www.dianasames.listingbook.com
Homethinking real estate agent profile and see what homes I have sold in the past and what previous customers have said about the job I did. Or post your own referral for me. So whether you're buying or selling, feel free to contact me and I will be happy to help you with all your real estate needs.
Buyers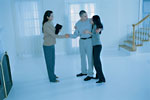 Whether you're looking for your first home, your dream home or an investment property, I'm committed to providing you with the highest quality buyer service. When making the type of investment that buying a home requires, you deserve to have all the latest market information and the very best advice, both of which I can provide you with. Read more.
Sellers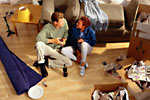 The decision to sell a home is often dependent on many factors. Whatever your reasons are for selling, my proven effective marketing strategies will ensure that you get the highest possible price for your home. I guarantee to provide you with professional, ethical and confidential service and keep you fully informed every step of the way. Read more.